Innovation, communication & cooperation – BONSS Med @ COA2019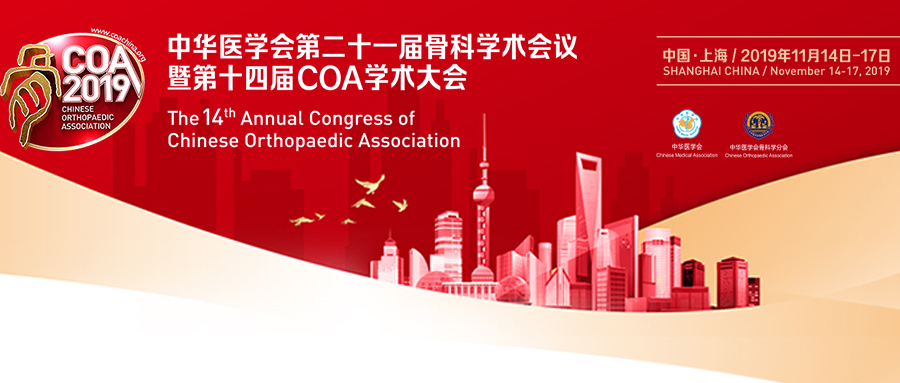 The annual COA International Academic Conference was held in National Exhibition and Convention Center (Shanghai) in November 14th to 17th.
It was a great honor for Bonss to be involved in this conference, and successfully organized a symposium at the exhibition booth.
There were participants from all over the world who presented their research in Orthopaedic, especially in Arthroplasty and new technique of Spinal Endoscopy Surgery in poster or oral presentations.
Key words: Arthroplasty, Unilateral Bi-portal Endoscopic Spinal Surgery, Orthopaedic Minimally Invasive
Opening Ceremony
On November 14th, 2019, the conference was officially opened. The conference was organized by the Chinese Orthopaedic Association, in partnership with Chinese Medical Association.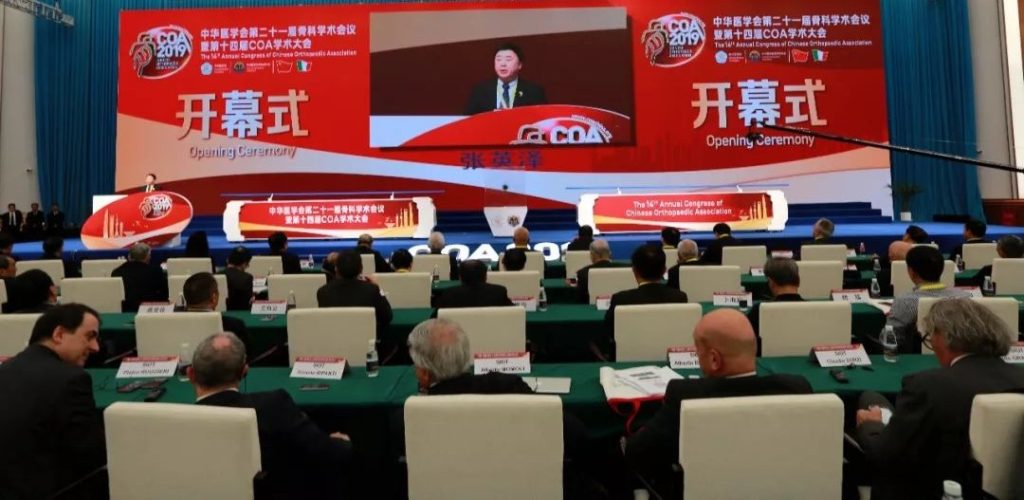 Professor Zhang Yingze, Member of the Chinese Medical Association Osteoscience Branch, Academician of the Chinese Academy of Engineering, Professor Tian Wei, former Chairman of the Chinese Medical Association Osteoscience Branch, Professor Wang Kunzheng, Chairman of the Chinese Medical Association Osteoscience Branch, and Vice-Chairman of the Chinese Medical Association Osteoscience Branch Professor Jiang Baoguo, Professor Hao Dingjun, Professor Liu Wei and Professor Weng Xisheng were presented at the opening ceremony.
What follows are conference highlights from keynote and themes.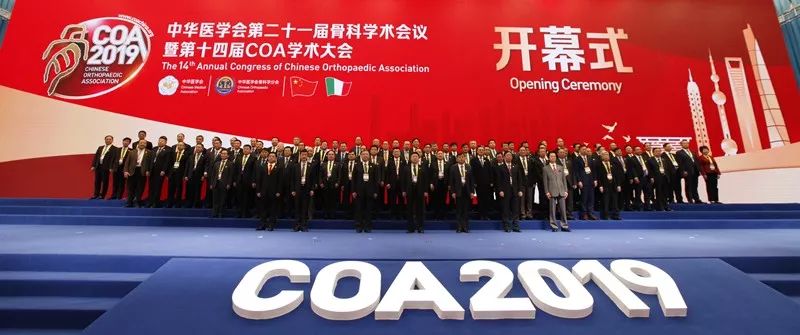 COA2019 Conference Event
There were 31,976 registered participants at home and abroad. Those attendees in orthopedic field, including over 200 of them from Hong Kong, Macao and Taiwan regions of China and over 435 of them came from 30 countries. 2310 speeches, 4,746 electronic poster, 506 paper poster, and 53 interaction posters were displayed or published from the total of 25,864 submissions.
The 16 majors of the Chinese Medical Association set up 40 branch venues. The conference delivered 3,391 person-times, including guest speaker 683 person-times, 84 case discussions, and 53 interaction posters. There were 320 exhibitors at the conference, with a booth area of 47,000 square meters.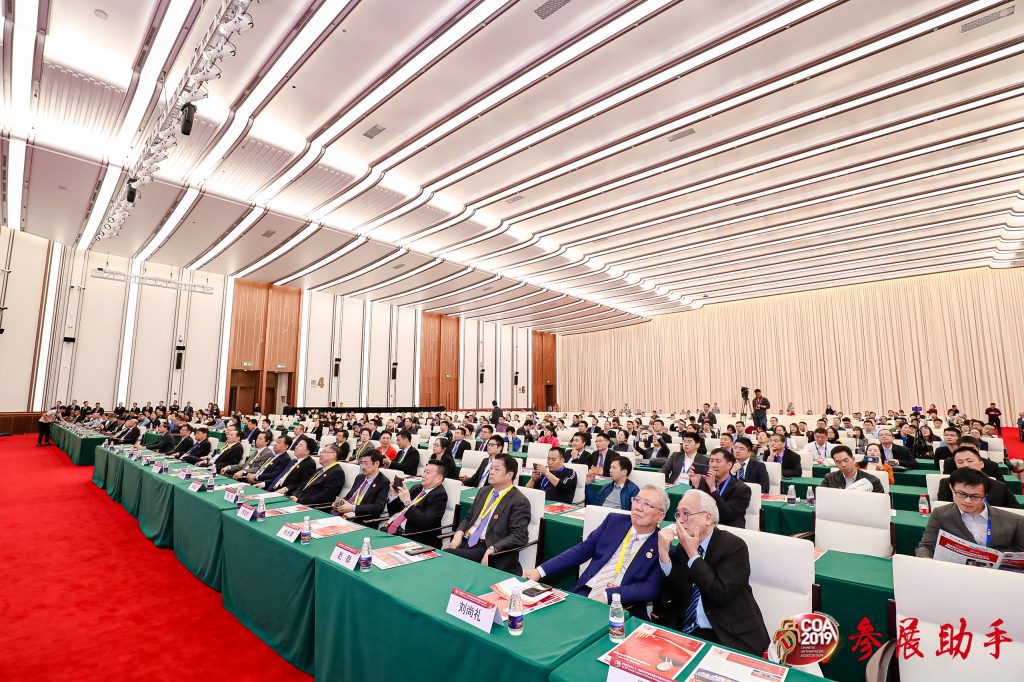 BONSS has received much attention

BONSS adhered to the theme of "innovative" of COA conference, and carried out a series of new orthopedic products, focusing on cutting-edge technologies and solutions in the field of minimally invasive spine. New products and new technologies have broad application prospects. With the favor of many participants, a lot of the audience went to the Bonss booth for idea exchanges!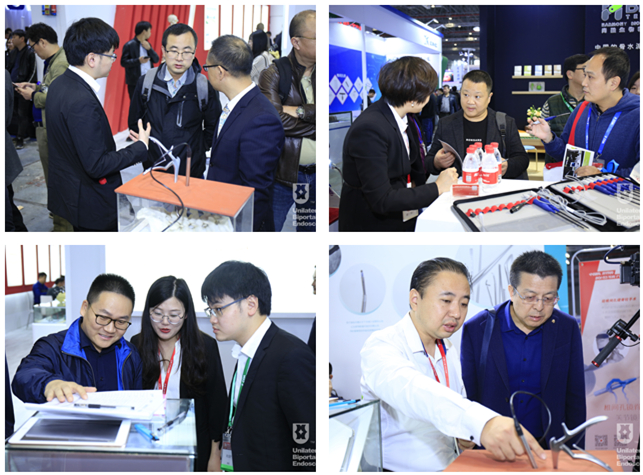 Lecture on special topic
BONSS has always been adhered to the combination of clinical application and academic promotion, enriched academic activities and creates exciting meetings, and built a learning exchange platform to serve the majority of physicians. At this COA conference, Bonss invited a number of experts to conduct a series of academic lectures on orthopedics in the exhibition area. The content was wonderful and got a very positive response from the audience.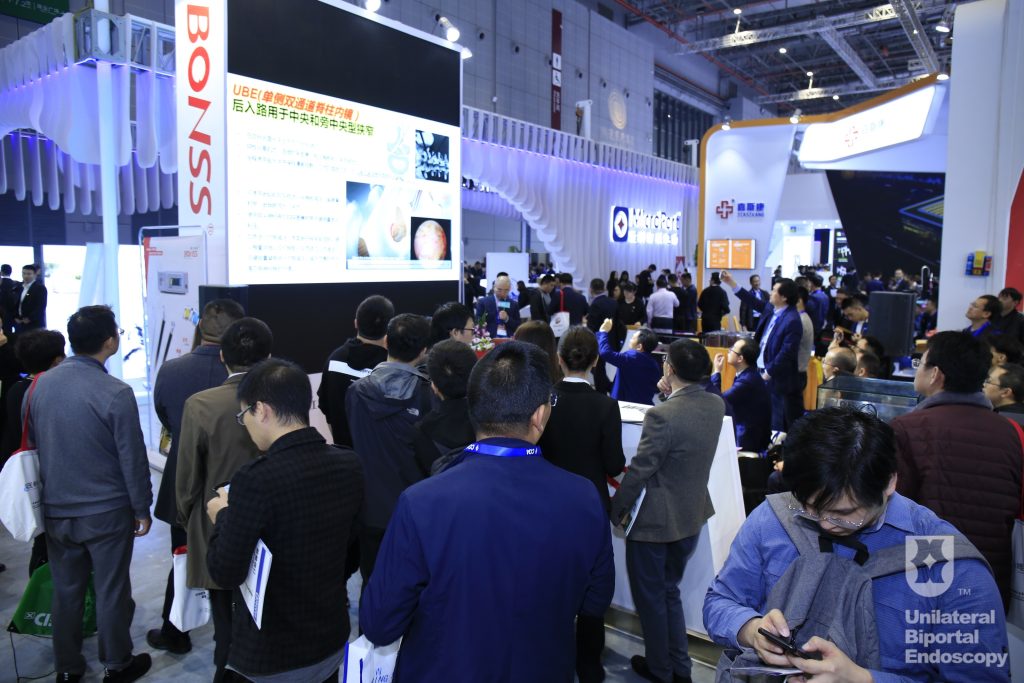 At the COA2019 conference, BONSS demonstrated innovative products, cutting-edge technologies and solutions in the field of orthopedics, and the academic activities of orthopedics were supported and responded by many experts and scholars. Bonss will continue to work hard to build a better academic exchange platform, promote innovation to drive medical health, serve patients, and build a healthier China!